24 Hour Emergency Electrician Durban Wide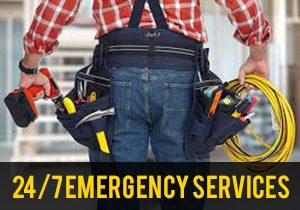 Are you seeking immediate help? Look no further. Thanks to our 24/7 services, you do not have to be worried about staying in darkness. Our expert technicians are always available; day and night, to assist you in whichever problem that you may have. So, get in touch with us today, and professional help will be coming your way.
Our 24/7 emergency electrician Durban wide understands the frustration one feels when dealing with a faulty circuit box or blown fuse box. Instead of attempting to repair the problem yourself, let the professionals help you out, fast and effectively. Our electricians are conversant with all sorts of electrical services for residential, commercial, and industrial properties. Contact us today and talk to one of our technicians for advice: 087 551 0871
Whether it is during daytime or nighttime, one of our electricians will be available to respond to your queries. With technicians all around the city- and with our familiarity with the Durban area- we will be in able to get to where you are within no time. With many years of cumulative experience in this line of work and with all the current technology to address all your electrical issues, we carry out the task at hand quickly and efficiently.
Why Hire Us?
Our emergency Durban electricians value all our clients. Our large client base is proof of our reliability and the trust that our clients have in us to get things done professionally and efficiently. With technicians experienced in all areas of electrical installation and repairs, we're sure we can address the electrical problem you are facing with minimum disruption to your routine. With our well stocked mobile workshop- and advanced tools for all kinds of situations- we do the work quickly so that you can get on with your day.
24hour service
Knowledge of Durban and its suburbs
Cost-friendly services
Friendly and professional team
Many years of experience
Ready for all eventualities
Fully stocked mobile workshop
Are you looking for the most reliable round the clock emergency electrician in Durban? Contact us today on 087 551 0871